Pool Renovations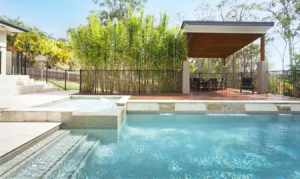 Our specialist renovation team can turn your aging Pool into a fresh new looking space, you will be surprised how little it can cost for a complete makeover of your outdoor area. Regardless of the season our team is available for a no obligation free quote.
Pebble Interiors

Our professional team of pool interior specialists pride themselves on their work, we offer application services for Pebblecrete and Quartzon or if you have any other requests we are more than happy to help.
We are also the recommended applicator for GeoPebble © which is a specialty unique pool render which was created to offer a sparkling under water effect with properties allowing a longer life without the bleaching or fading than majority of the comparative applications in the marketplace.
Pool Renovation and Pool Interior services for functional and aesthetic results
The interior is perhaps the most important aspect of your swimming pool. There are many things to consider when designing your pool's interior including the colour and material to use and having the right professional service provider plays a very important role whether you are doing a renovation or building a new pool. Platypus Pools provides you with pool interior and renovation services as a private client or builder and we have an experience of 25 years from which you can benefit from. At Platypus Pools, we pride ourselves in offering a professional approach in all the different aspects of our business ranging from the levels of services to the quality of finished workmanship.
We service all areas from Brisbane to Ballina including the Gold Coast. So if you're looking for a Pool Renovation Brisbane team to come and give your pool a new look, call us today!
With our broad experience and knowledge, we are able to offer you the best advice to help renovate your old and tired swimming pool. At Platypus Pools, we are fully licensed and all our work comes with a guarantee of quality workmanship for that added piece of min. There is no job that is too small or too big for us. We specialize in the application of swimming pool interiors including the following: –
Quartzon
Pebblecrete
GeoPebble
Our pool renovation and interior services are available for residential and commercial swimming pools and the results are guaranteed to serve you for many years without requiring any repairs. Unlike artificial pool finishes where materials such as vinyl, epoxy paint and fibreglass are used, all our interiors are cement based which offers reliable durability with a wide variety of colours.
If you want to renovate your pool due to cracks, algae, rust or leakage, our professionals at Platypus Pools will help give it a facelift thus leaving it looking like a new one. We have the highly experienced professionals who are ready to handle your project professionally, efficiently and at very competitive prices. The colour variations for your pool will provide you with shades ranging from light blue to dark green and this is achieved using pebbles, glasses and oxides.
We also use Quartzon which is a smooth render that consists of crushed aggregate, oxide and cement. This is also a popular option for many commercial and residential swimming pool interiors. The application is available in various colours and only a certified professional should be involved in the application.
Why you should choose Platypus Pools
There are many reasons as to why you should choose us as your pool renovators of choice. Some of these reasons include: –
We have over 25 years of experience as interior pool specialists.
We are fully insured and licensed thus guaranteeing you the peace of mind throughout the project and thereafter.
We provide all our residential and commercial clients with warranties for the work done.
In addition to interior applications, Platypus Pools also provides other services to enhance the look of your pool surrounds such as ensuring adequate signage, tiling, non-slip surfaces, fencing, water filtration systems and other equipment including pool heaters.
Our Brisbane Pool Renovations and Brisbane Pool Interior Services will help enhance pool safety extend lifespan and aesthetics, while at the same time reducing maintenance costs. Contact us for quality and cost-effective services and we will do it to exceed your expectations.